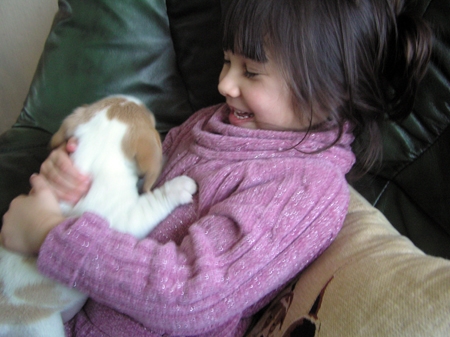 We are a small kennel concentrating on breeding sound puppies of good temperament so essential for the Beagle.  Through our website you will see this beautiful breed sharing our home and dominating our lives!  Showing is a large part of my life.  I have bred and exhibited Beagles now for over 40 years and judge the breed at championship level in the UK and overseas.
Having loved the breed since childhood, we bought our first bitch as a family pet when my three children were at an age to appreciate having a dog as part of the family.  We then decided that Molly needed a companion and bought Purdy from Shirley Flint.  We attended a local dog show and that sealed my fate — I wanted to show Beagles!  Later Chasedene Catherine joined us and the following year Barterhound Bonnet from Barbara Roderick.  These  two lovely ladies were the foundation of the Jarrowley line.
All our Beagles share our home, puppies are raised in the house along with the adults.  This ensures they are well socialised and used to household routines, as well as children.
Please feel free to browse our site and see if a Beagle is for you.